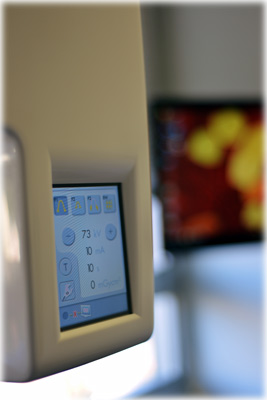 The Advanced Technology
Today's technology ensures that a comprehensive analysis of your smile can be obtained quickly, accurately and comfortably. That's why we've filled our office with only the latest dental equipment:
Computerized X-rays create a panoramic picture of your smile. They produce considerably less radiation than traditional X-rays and provide a wealth of information for an easier and more accurate diagnosis.
Intraoral Camera is a tiny camera at the end of a wand to let you see what Dr. Wee sees.
Digital Cosmetic Imaging can show you what your smile will look like as a result of bleaching, veneers, implants and more. See the future of your smile right before your eyes!
Educational DVDs make learning about dental care fun and easy. There are dozens of topics to choose from, all brief and helpful.
Our Movie Library makes a visit to the dentist like going to the movies. There are dozens of titles to choose from, so you'll be sure to find something you like. Or, you can bring your own favorite movie to watch while we work!